The vineyards are located in hilly areas and well exposed to the sun. The nature of the soil, mainly clayey-sandy and granitic/clayey, combined with traditional cultivation techniques, guarantee the production of fine grapes and wines with intense scents and aromas.

The vineyards are located in three separate plots of Donori area. In the main plot, home of the winery, there are the white berry vineyards (Vermentino and Nasco); in a second plot, you can find the Cannonau and Bovale grapes and, in the third plot, we grow the Barbera sarda vines and a part of international vines. The choice of the three vineyards is due to a careful study of the soil and its adaptability to the various types of wines to be produced.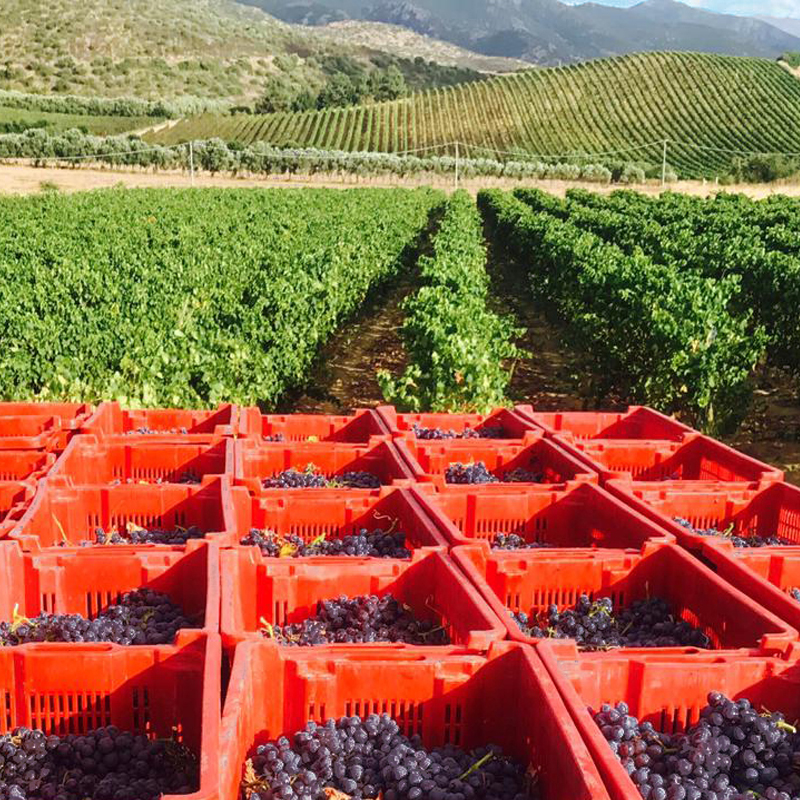 All winter pruning, green pruning and lopping are done manually. The average production per hectare is low and the quality of the harvest is carefully controlled by manual cutting of the grapes and meticulous sorting of the bunches.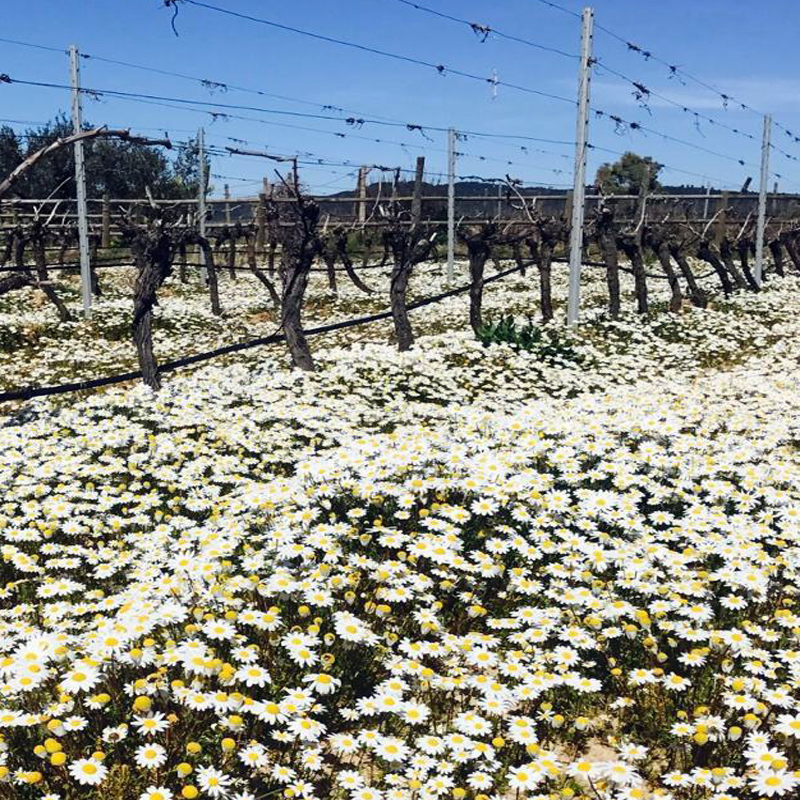 The area planted with vines is currently about seven hectares and the production of bottles is limited, about 60,000 as a guarantee of craftsmanship, commitment and passion for the excellence of the product of our land.

The winery is located in the vineyards where there is a green area in the open air, where events are organized to taste the wines and products of the territory.